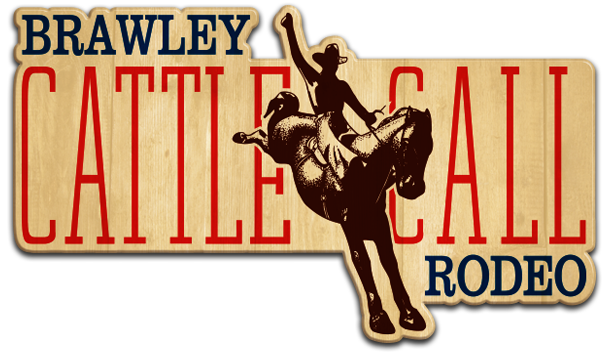 Horse Corrals & Horse Boarding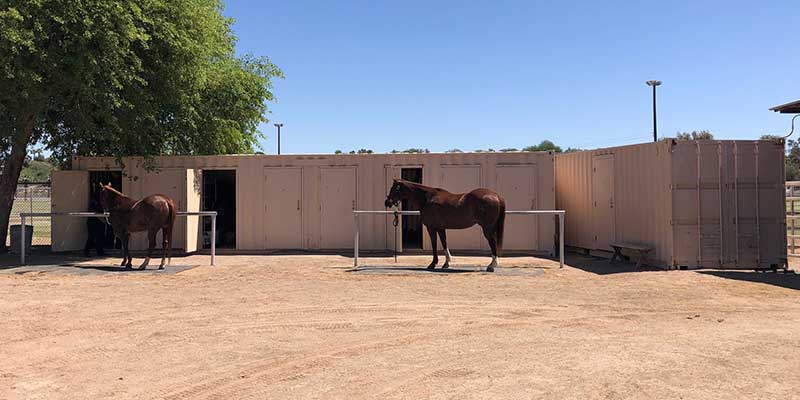 Services we offer
The pens are pipe corrals. The main barn corrals are approximately 24'x16' with half shade. The side barn corrals (subject to availability) are 24'x24' with full shade. No walk outs for either.
All pens come with rubber mats under the feeders and are equipped with fan hook-ups. The main barn corrals are equipped with automatic waterers.
All pens are also regularly maintenanced to ensure the horses are comfortable.
Locked tack rooms available. They may be private depending on how many boarders are using them, otherwise boarders may need to share.
Boarding includes twice a day feeding of bermuda and/ or alfalfa and once a day pen cleaning. Drinkers and feeders are also cleaned weekly.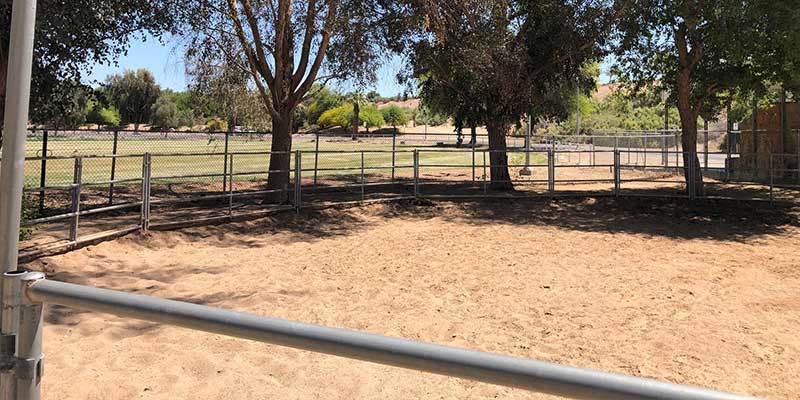 Use of the two arenas and round pen is available to all boarders for no additional fee.
Access to trails.
Both arenas and the round pen are equipped with lights and may be used for no additional fee.
Full-time caretaker who lives on site and works Monday through Saturday morning, as well as a weekend worker who covers Saturday evening and all day Sunday.
Barns are locked after the evening feeding.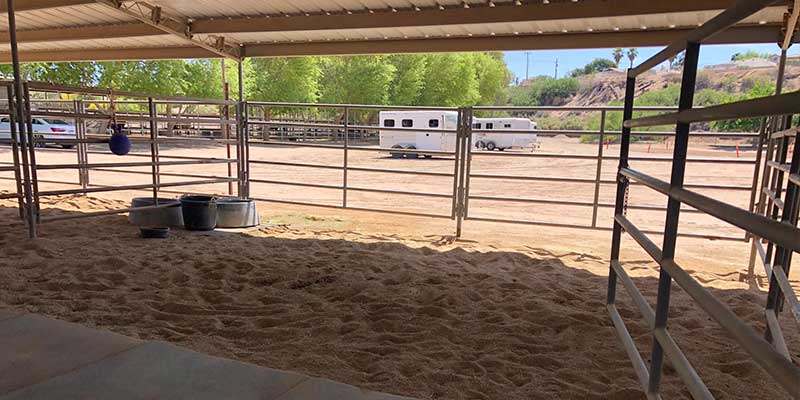 Dr. Rosenberg DVM visits the facility once a month. East County Large Animal Practice visits twice a year (spring and fall).
Lights in the barns as well as in the tack up area, which includes plenty of tie up space as well as a picnic area.
Three pastures available for boarder use. Trailers are allowed to be kept on site for no additional fee.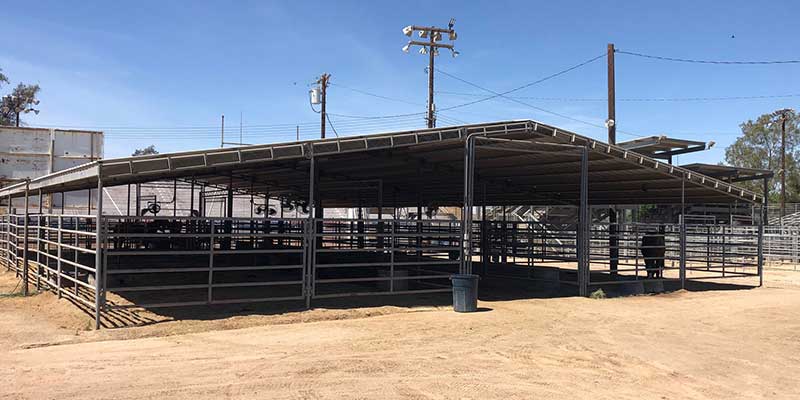 The following services are also offered to all boarders in addition to the monthly board rate:
Blanketing - $30/month
Fly mask - $25/month
Supplements - $20/ month for once a day, $30/month for twice a day
Turnouts, lungeing, application of medication, ordering of supplements, and washing of blankets/fly masks can also be arranged
Shavings on site for boarders to use. Purchase of the shavings is included in the monthly statement.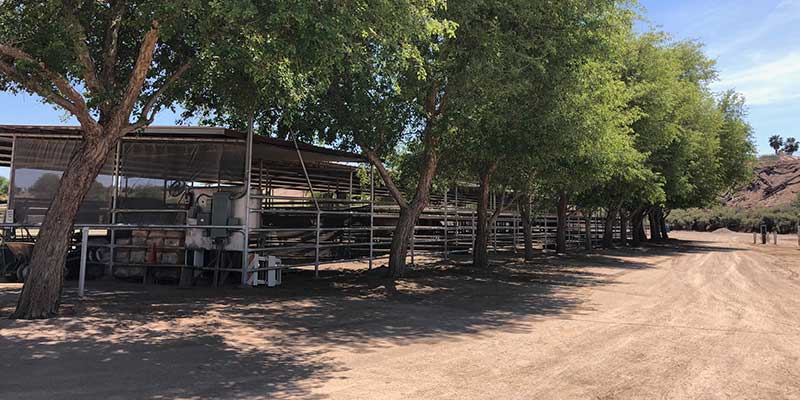 For more information, please call:
(760) 595-5014 or (760) 791-0713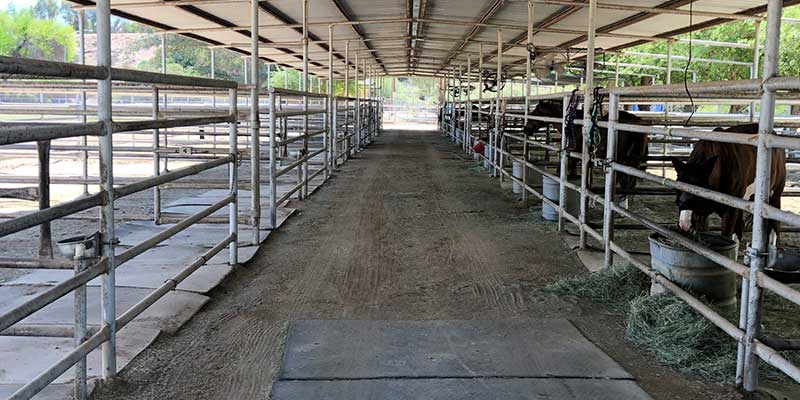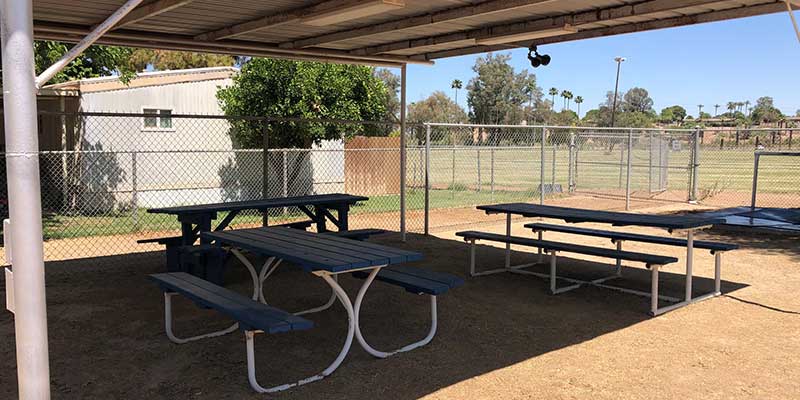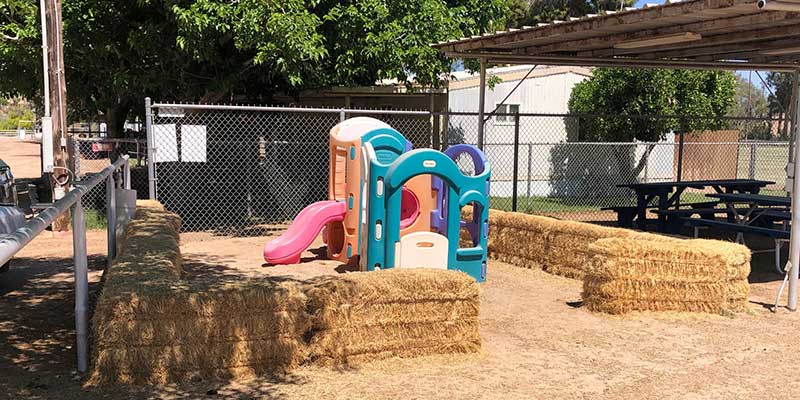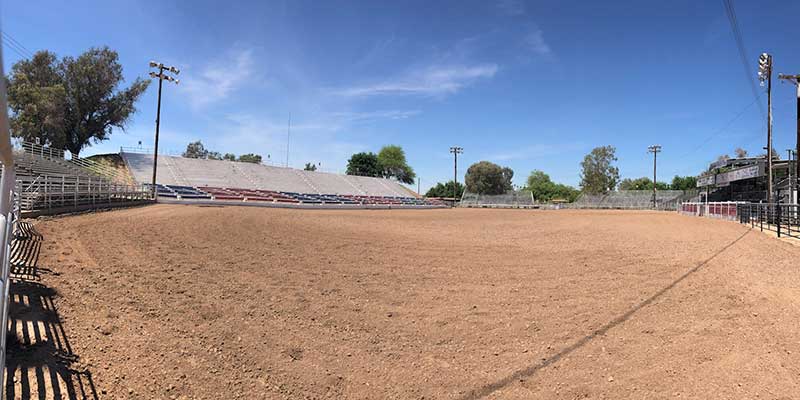 We are busy working with our devoted partners and sponsors and making plans for the best rodeo ever!